This is a Wednesday slitherlink.
Sorry for the formatting. I'm still using a spreadsheet to make the images for these puzzles while I'm not at home, but that doesn't work great for slitherlink, which usually has the dots at each vertex. Hopefully the puzzle itself makes up for it though, I think it's pretty interesting.
Completely unrelatedly, here's a haiku I made recently:
Resume the evening

Evening the resume

Resume the evening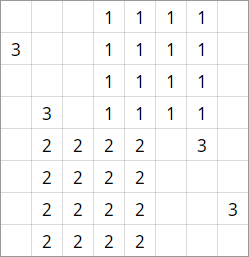 .